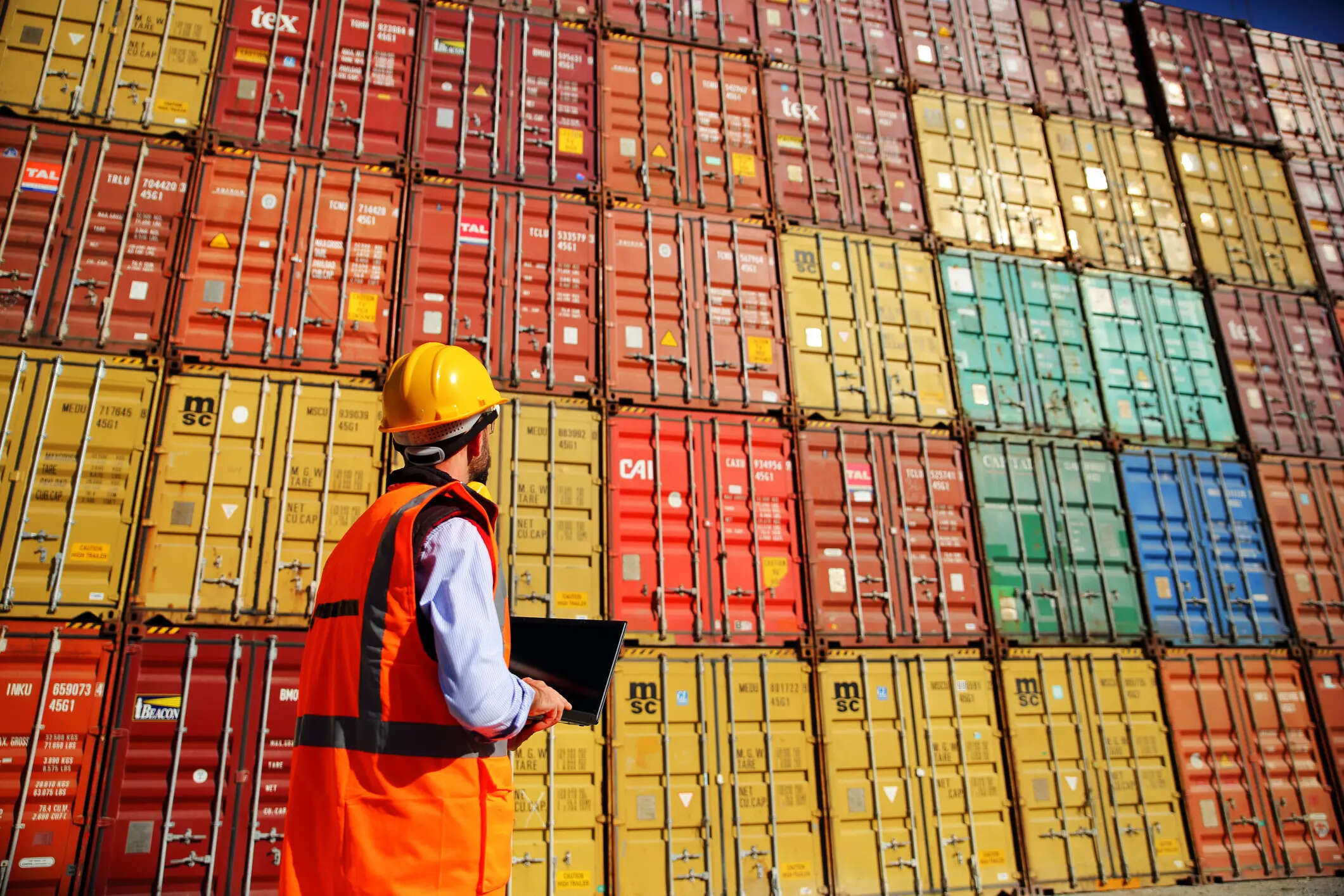 NEW DELHI: India's merchandise and services trade deficit narrowed to a 21-month low in April as imports dropped partly due to some slackening in demand for discretionary items and oil in the Asian economy.
The merchandise and services deficit fell to $1.38 billion compared with $8.37 billion in the same period last year. In March the overall trade deficit was $6.04 billion.
The merchandise trade deficit in April stood at $15.24 billion, according to a Reuters calculation based on export and import data released by the government on Monday.
The April trade deficit was lower than the $19.73 billion recorded in the previous month, and below the $19.50 billion forecast in a Reuters poll.
April merchandise exports were $34.66 billion, down from $38.38 billion in March, while imports fell to $49.90 billion from $58.11 billion, data showed.
"Imports have fallen due to reduced demand for items that are considered discretionary in nature such a gems and jewellery. Globally also, demand scenario is not looking good. Hopefully, things will get better by September," Santosh Sarangi, head of the directorate-general of foreign trade (DGFT).
April oil imports fell 2.46% year-on-year to $15.17 billion.
"After the Russia-Ukraine conflict commodity prices had gone up, which is cooling off now, and you can see that in our reduced import figures," Sarangi said.
April services exports came to $30.36 billion, while services imports totalled $16.50 billion.
The rise in services exports has helped India's current account deficit to shrink more than expected in the October-December quarter, offsetting weakness seen in goods exports.
DGFT's Sarangi also said the UK and India are making efforts to conclude the free trade agreement talks "at the earliest." The countries missed its initial deadline to conclude talks by October last year.