MG Motor India has rolled out a price hike for its SUV lineup, comprising Hector, Astor, and Gloster. The company has hiked the prices, which will come into effect this month, and these models are now expensive by up to Rs 61,000. The key reason for this price hike is said to be the increasing input costs. The company currently sells a total of 5 models in the Indian market, including the newly-introduced MG Comet EV. The brand has now increased the prices for the all-electric SUV – ZS EV. Although, its petrol counterpart has now got dearer by a fair margin. Read on to find out model-wise details.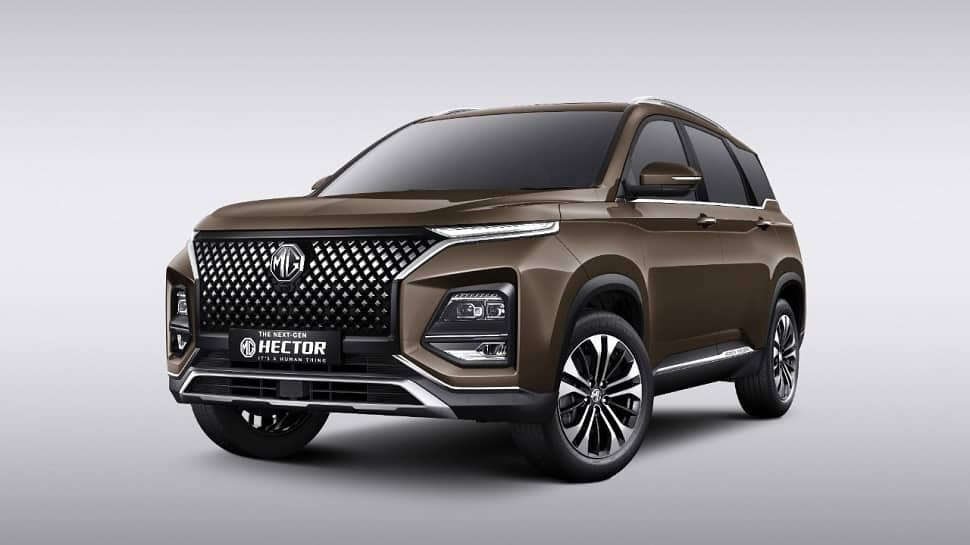 MG Hector
Undoubtedly, the best-seller for the company. Also, Hector helped MG in setting its foot in India. Sold in two-row and three-row avatars, the Hector has received a price hike of up to Rs 61,000, depending upon variant selection. The prices for the Hector were also hiked around five months ago. Resultantly, it now starts from Rs 15 lakh, ex-showroom, with the entry-level trim – Style. The range-topping trim will now cost Rs 22.12 lakh, ex-showroom. Besides, the brand has recently introduced a new Shine variant, which is offered in both petrol and diesel powertrain choices.

MG Astor
The Hyundai Creta rival – MG Astor, has also gotten expensive by this month. The MG Astor's prices have been increased by Rs 41,000. The entry-grade Style trim is now priced from Rs 10.82 lakh, ex-showroom. However, the top-spec Savvy Turbo trim will cost Rs 18.69 lakh (ex-showroom) as its price is increased by Rs 26,000. Furthermore, the Smart CVT variant gets the maximum hike of Rs 41,000.
Also read – Hyundai To Bolster Electric Car Production In India; Aims To Uproot Chinese EV Manufacturers

MG Gloster
The full-size of the brand – MG Gloster, rivals the Toyota Fortuner. It is adored for its sheer size, which is comparable to that of a Land Cruiser. Well, the Gloster has now got expensive by up to Rs 60,000 with 2WD trims getting the highest price hike of all variants. The entry-level trim of the Gloster costs Rs 38.08 lakh after the price hike. However, the top-spec 2WD trim costs Rs 39.60 lakh, ex-showroom.