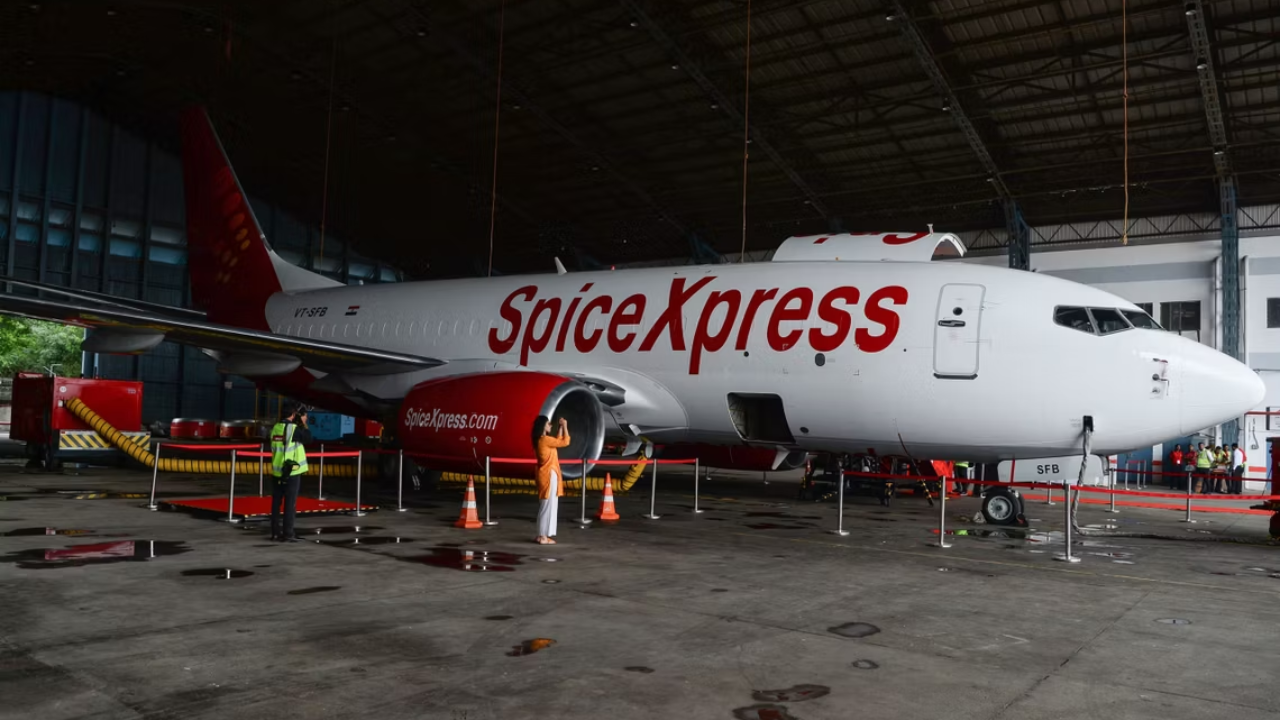 NEW DELHI: SpiceXpress and Logistics Pvt Ltd, the freighter arm hived off from SpiceJet recently, has announced that UK-based SRAM & MRAM Group will invest $100 million in it. Both the sides have signed a MoU for the investment deal. The is agreement comes on the heels of a restructuring agreement with aircraft lessor Carlyle Aviation Partner wherein the latter picked up a stake in SpiceXpress at an anticipated future valuation of $1.5 billion (Rs 12,422 crore).
SpiceJet CMD Ajay Singh said: "SpiceXpress is delighted to enter into a MoU with SRAM & MRAM Group for a $100 million investment into the Company. We had recently hived off SpiceXpress into a separate Company as we were extremely confident and bullish about the potential of our tech-enabled logistics business and this MoU reaffirms our belief. This investment should help SpiceXpress to further grow and expand and provide a more streamlined and efficient service to its customers."
SRAM & MRAM Group chairman Sailesh Lachu Hiranandani said: "We are pleased to join hands with SpiceXpress in its promising future and growth story. We see excellent growth opportunities in the logistics and cargo space in India. We are confident that SpiceXpress will contribute to India's growth story. In a short time since its inception, the Company has shown growth in the nascent air cargo market and we see a tremendous potential for the company in India's fast growing cargo and logistics market."
SpiceJet had recently completed the hiving off of SpiceXpress into a separate entity effective April 1, 2023, paving the way for the Company to raise funds independently. The SRAM & MRAM group is an international conglomerate with offices in Cambodia, South Africa, Indonesia, Malaysia, Bahrain, Georgia, India & Bangladesh. The group's interests are spread across various services, business verticals and operations like agricultural and agro-food products, neural networks, artificial intelligence, hedge fund management, forex management, hospitality services and solutions, information technology, media and publishing, embedded systems and infrastructure.