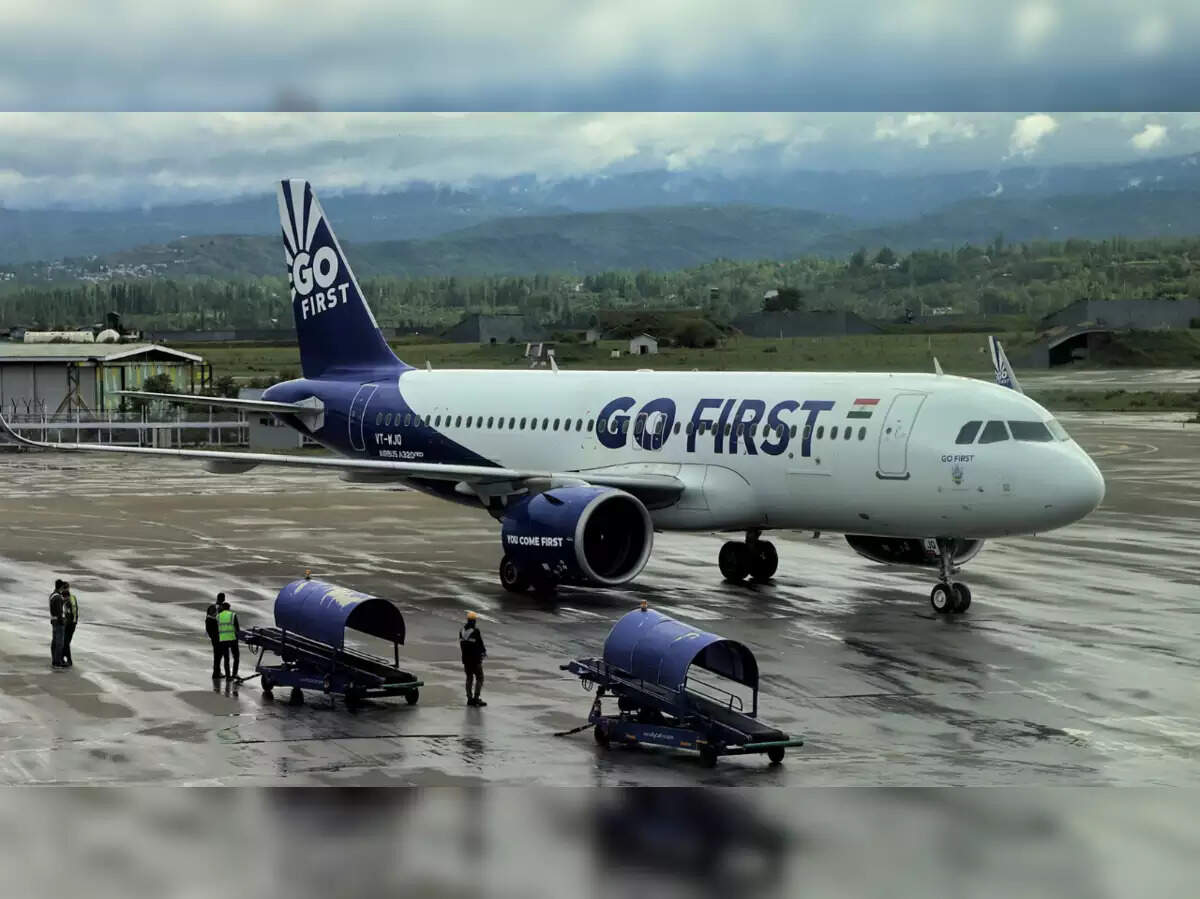 NEW DELHI: The Directorate General of Civil Aviation (DGCA) will conduct an audit of Go First's preparedness before allowing it to resume operations. Rajit Ranjan, the airline's VP of flight operations, has told this to employees in an internal note, while requesting them to "be available for flying so that the relaunch is smooth and we start flying as soon as possible".
Pilots will need to undergo a four-hour refresher on the airline's monsoon operations and other topics as preparation to recommence operations. "Since there has been a gap in flying operations, may I urge you to take utmost precautions as always and keep flight safety paramount," Ranjan's note said.
"DGCA will be conducting an audit to check our preparedness in the coming days. Once approved by the regulator, we would be soon commencing operations," the note said, while adding that the government has been very supportive and has asked the airline to commence operations as soon as possible.