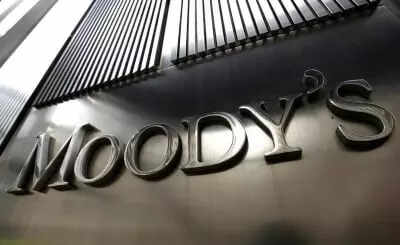 NEW DELHI: India will be the fastest-growing G-20 economy over the next few years, with expansion of manufacturing and infrastructure sectors, but reform and policy barriers could hamper investment, global ratings agency Moody's said on Tuesday.
The report said a large young and educated workforce, increasing nuclear families and urbanisation will fuel demand for housing, cement and new cars. It said India is now the world's most populous country and the fifth-largest economy globally, with its GDP scaling $3.5 trillion in 2022.
It also said government's infrastructure spending will bolster steel and cement sectors, while India's net-zero commitment will drive investment in renewable
energy
. Larger production capacity will raise rated companies' competitiveness in these sectors, a credit positive if they manage execution risks with financial discipline.
"While demand across the manufacturing and infrastructure sectors will grow 3-12% annually for the rest of the decade, India's capacity will still rank well behind China's by 2030," Moody's said. "Leading companies will invest around $150 billion in additional capacity, requiring access to multiple funding sources, but most rated companies can tolerate a rise in debt," the report said. But it cautioned that bureaucracy could slow approval processes in obtaining licences.