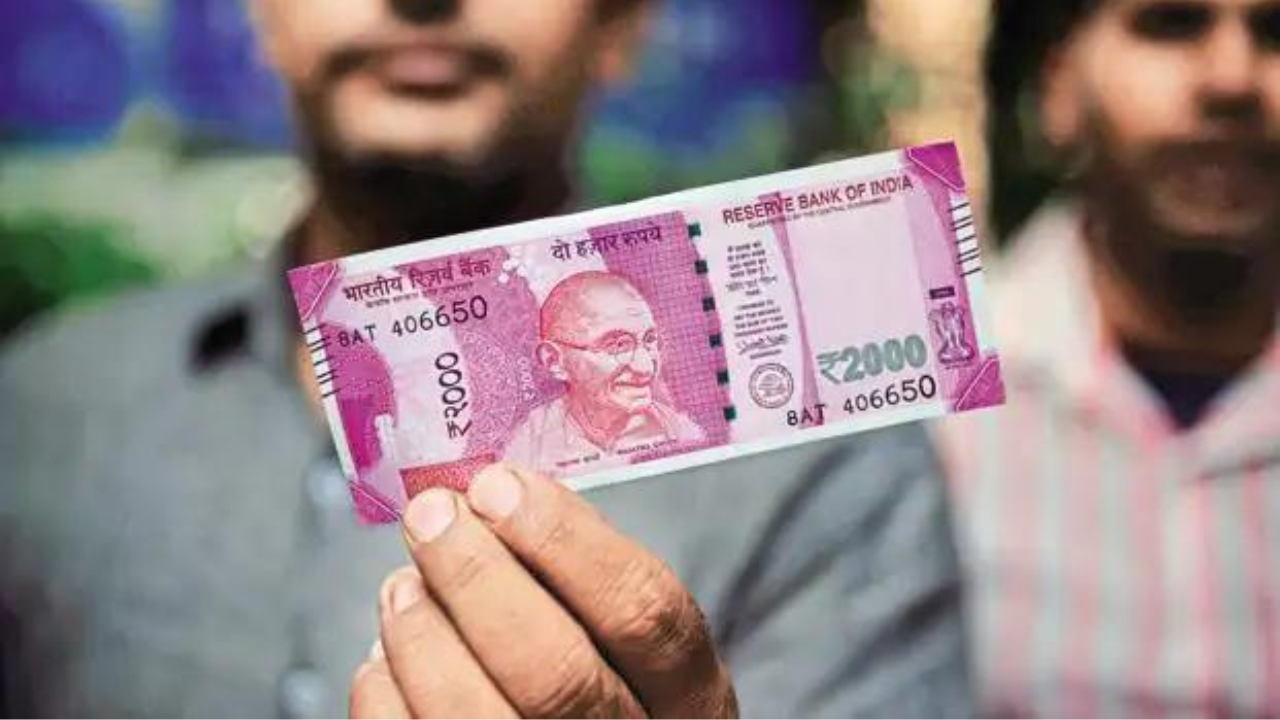 NEW DELHI: The Reserve Bank of India's assertion that Rs 2,000 currency notes will remain legal tender even after September is meant to ensure that there is no panic among the public and leaves the door open for extending the deadline for exchanging or depositing the high-value notes.
The current deadline of September 30 is meant to nudge as many people as possible to use the window to deposit the Rs 2,000 notes. While a limit of Rs 20,000 for exchange has been set, individuals can go to bank branches multiple times to swap their notes. Besides, there is no limit on the amount that can be deposited into a bank account.
So, if you received 25 notes of Rs 2,000 from the ATM in the last few days, you need not panic. RBI, however, does not see too many individuals with a large number of these notes with data suggesting that there were not too many transactions.
"The idea is to ensure that the whole process is non-disruptive. It is a facility to exchange notes," explained a source. Given that several people may not be able to deposit or exchange the notes over the next four months, indications are that the deadline may be extended as was the case in 2014 when currency notes issued prior to 2005 were to be exchanged in bank branches, even as they remained valid.
RBI's announcement, which came on Friday evening, is also meant to ensure that banks are fully prepared to begin the exercise. While the entire process will be finetuned, officials said that there is no need to rush to branches.
Cong targets PM, says move 'typical' of his method of acting first, thinking later
Congress on Friday targeted PM
Narendra Modi
over RBI's announcement to withdraw Rs 2,000 currency notes from circulation and said the move was "typical of our self-styled vishwaguru" and his method of "first act, second think".
"Typical of our self-styled Vishwaguru. First Act, Second Think (FAST). 2000 rupee notes introduced with such fanfare after that singularly disastrous 'Tughlaqi firman' of Nov 8, 2016 are now being withdrawn," Congress communications chief Jairam Ramesh said.
Another party MP referred to the move as the beginning of a second demonetisation "disaster", in a reference to the demonetisation exercise of November 8, 2016 when Rs 500 and Rs 1,000 bank notes were withdrawn from circulation and declared null andvoid.
"Second Demo disaster starts…. M = Madness," Congress' Virudhnagar MP Manickam Tagore said, while sharing a video of his wallet, which contained only 500 rupee currency notes.