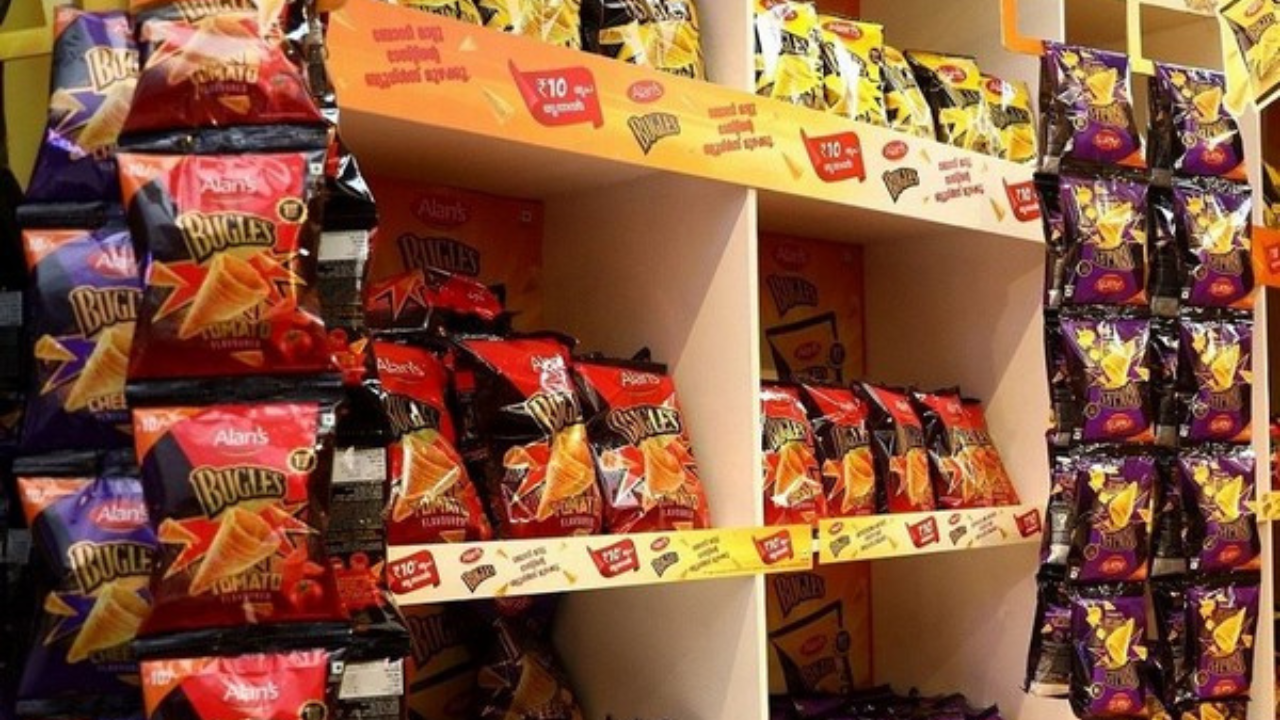 NEW DELHI: Reliance Consumer Products (RCPL), the fast-moving consumer goods (FMCG) arm of Reliance Retail Ventures has forayed into the western snacks category with the launch of global brand Alan's Bugles in India. This move will pit Reliance against big players like PepsiCo and ITC which through their own portfolio of snacking brands have a strong presence in the local market. While PepsiCo houses brands like Uncle Chipps, Lay's and Kurkure, ITC owns Bingo!
The corn chips snacks brand from the house of US-based food company General Mills will be available to Indians at a price point starting as low as Rs 10 and across three flavours, RCPL said in a statement issued on Friday. "With the launch of Alan's, we want to ensure that the aspirational Indian consumer gets to taste and enjoy rich and premium offerings to satiate their snacking needs. We intend to actively participate in the growing western snacks market with greater focus on taste profiles and overall experience," said a company spokesperson.
The southern state of Kerala will be the first local market to get the taste of Bugles and the availability of the brand will eventually be scaled up across the country.
Reliance Retail has been aggressively expanding its FMCG footprint largely through a mix of acquisitions and partnerships. To take on competitors in a heavily segmented space that is cluttered with a spate of national and regional brands, the company has used the lever of affordable pricing.
RCPL's portfolio now includes brands like Campa, Toffeeman and Raskik.