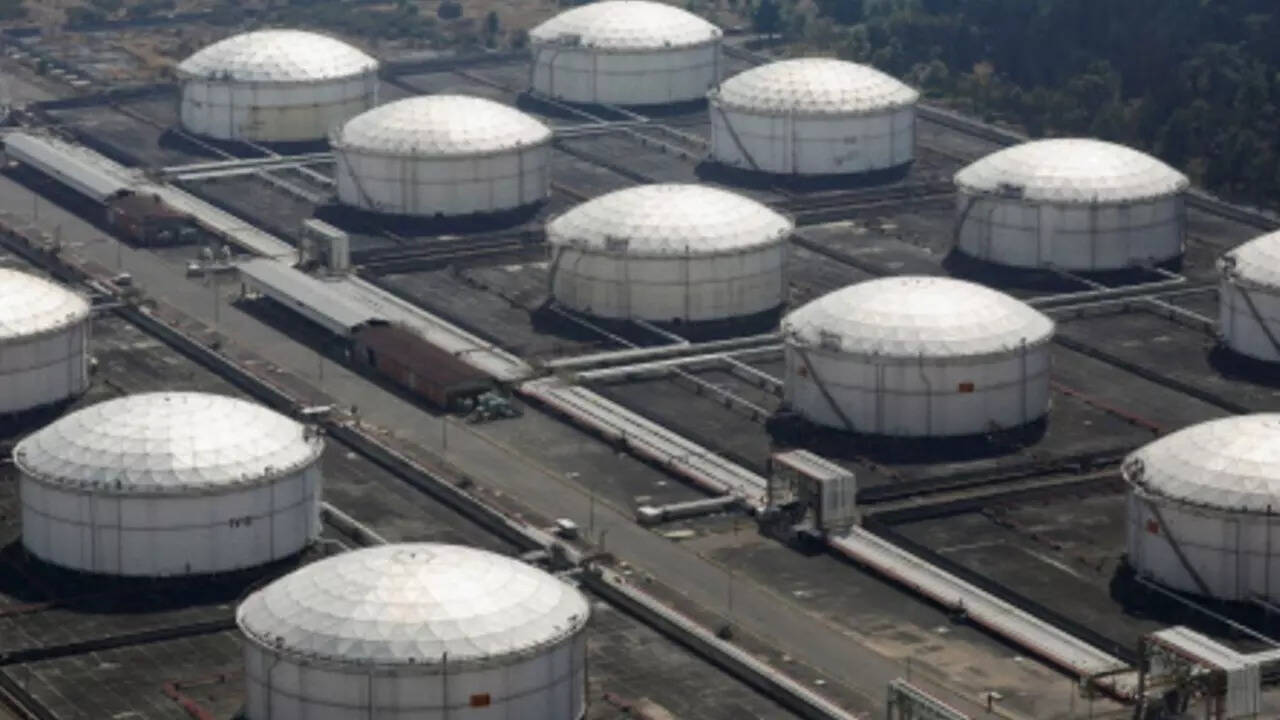 NEW DELHI: India is considering refilling its strategic hoard of crude oil, joining the US as the world's top guzzler begins to rebuild its depleted stockpiles after a period of drawdown.
The South Asian nation plans to import about 1.25 million tons (9.2 million barrels) of oil to fill empty reserves, said people with knowledge of the matter, who asked not to be identified as the information isn't public.
The grades and timing are still under discussion, one of the people said. It's unclear if India, which has emerged as a major buyer of Russian crude since the Ukraine invasion, will choose to buy cargoes from the OPEC+ producer, or its traditional suppliers in the Middle East.
The US and India are making plans to beef up reserves — the back-up for emergencies such as acute global outages or price spikes — as benchmark prices trade near the lowest in more than a year. Brent is around 45% lower from its 2022 high as demand concerns hang over the market.
An oil ministry spokesman didn't immediately reply to phone call and text message seeking comments.
The South Asian nation plans to fill about one-quarter of its reserve spread across two sites in Visakhapatnam facility on east coast and Mangalore on west coast. India has strategic storage in three locations with capacity to hold about 5.33 million tons. The capacity is not much considering India imported 232.4 million tons crude in the year ended March 31.
India allocated 50 billion rupees ($606 million) in its budget earlier this year toward filling strategic stockpiles. The International Energy Agency said in February that the funds could cover purchases of about 10 million barrels of Russian crude, or around 7 million barrels of non-sanctioned oil.
It last added to its strategic stockpiles in 2020 after oil crashed due to Covid lockdowns, buying crude at an average price of $19 a barrel.
Scant interest
The Asian nation initiated a plan early last year to allow local and foreign companies to lease space that could accommodate around 8 million barrels at two underground locations. However, India's refiners were unwilling to pay what the government was asking to rent the space, one of the people said.
Discussions about leasing storage were also held with Saudi Aramco and Abu Dhabi National Oil Co, but they didn't progress, according to Parliament documents. Adnoc signed a deal in 2017 to lease some space, enough for almost 6 million barrels.
India is seeking to increase its reserve capacity by 6.5 million tons, but progress has been slow due to issues related with land acquisition. The feasibility of storage caverns near Bharat Petroleum Corp.'s Bina refinery and the use of salt caverns at Bikaner near Hindustan Petroleum Corp's Barmer plant is also being assessed.
Watch EAM Jaishankar responds to EU's Concerns on import of Russian crude by India, cites EU council regulations