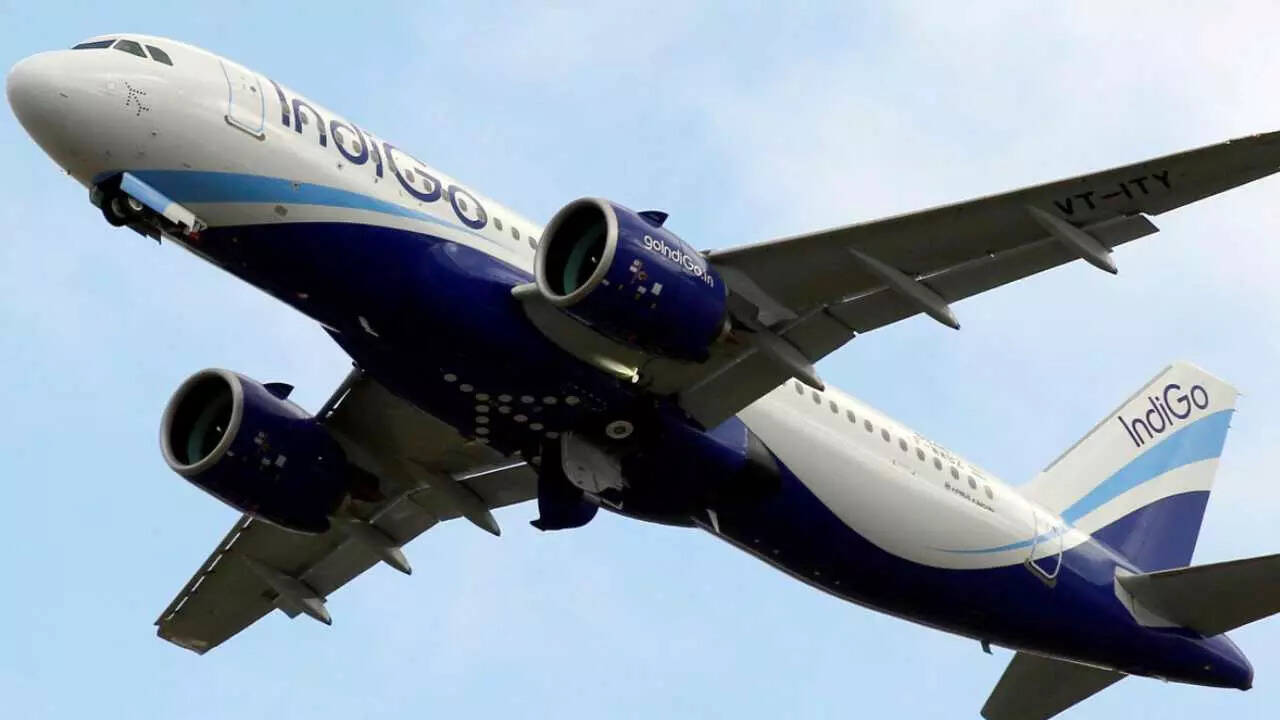 NEW DELHI: IndiGo has reported a profit of Rs 919.2 crore in the January-March 2023 quarter, as opposed to
loss
of Rs 1,681.8 crore in same period last fiscal. India's biggest airline has reported a loss of Rs 305.8 crore in FY 2023, against a loss of Rs 6,162 crore in the previous fiscal. The airline's scrip closed at Rs 2,264, down 1.57% on BSE Thursday when the broader market was down 0.21%.
After had returned to black post Covid with its highest ever quarterly profit and revenue in October-December 2022 at Rs 1,422.6 crore and Rs 15,410.2 crore, respectively. In Q2 and Q1, its losses were Rs 1,583.3 crore and Rs 1,064.3 crore, respectively. The profits of the third and the fourth quarters largely compensated for the losses incurred in the first and the second quarters.
IndiGo CEO Pieter Elbers said: "With a combination of robust market demand and focused execution of our strategy, this was the second consecutive quarter wherein we produced strong operational and financial results, as we reported the highest ever fourth quarter net profit of Rs 919.2 crore rupees. The companywide initiatives… enabled us to end the year on a strong note with record revenues. I would like to thank the 8.6 crore customers for choosing to fly with us in the financial year ended March 2023 and the employees for their immense hard-work and dedication."
IndiGo's revenue from operations increased by 110% to Rs 54,446.5 crore in FY 2023 over the previous fiscal. The airline had a total cash balance of Rs 23,424.3 crore on March 31, 2023. The capitalised operating lease liability was Rs 41,547.7 crore and the total debt (including the capitalised operating lease liability) was Rs 44,854.2 crore.
It had a fleet of 304 aircraft at the end of this March and operated at a peak of 1,815 daily flights during the quarter including non-scheduled flights.