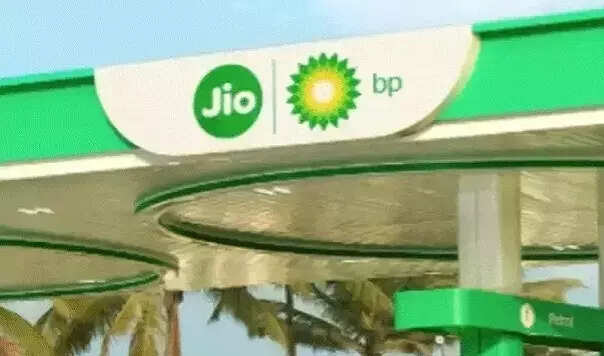 NEW DELHI: Jio-bp has challenged the market dominance of state-run fuel retailers by offering additive-laced diesel at Re 1 discount to regular diesel sold by competition, seeking to attract long-distance freight traffic and fleet operators that make up the largest consumer segment of the fuel.
But a muted market presence will be a limiting factor for the joint venture between
Reliance Industries Ltd
and UK major BP, limiting the competition to highways and bulk supply segment.
A company statement on Tuesday claimed the fuel will result in annual saving of over Rs 1 lakh per truck from 4.3% more efficiency due to "ACTIVE" technology — an euphemism for additives. The company, however, said the discount is an introductory offer.
State-run retailers have been selling additive-laced diesel for higher cost and under different brand to differentiate from regular diesel. IndianOil's 'XtraMile' diesel costs Rs 92.91 per litre in Delhi and Rs 97.51 in Mumbai against Rs 89.62 and Rs 92.28, respectively for regular diesel. At Rs 88.62, Jio-bp's super diesel is Rs 3.29 cheaper from comparable products from rivals in Delhi and Rs 5.23 in Mumbai. Compared to regular diesel, Jio-bp's offering costs about Re 1 less.
"While every single customer is important, truckers have always held a special place for Jio-bp. Accounting for over half of the truckers' operating costs, we understand the critical impact of fuel on their overall business performance," Jio-bp CEO Harish C Mehta said.
The "high-performance" fuel is "set to elevate diesel standards for Indian consumers", the company said, adding the additives will "restore and maintain" engine power by removing deposits on engine surface. This improves performance and reduces the risk of unscheduled maintenance.
Jio-bp's move comes amid improved retail margins on the back of lower oil prices and is bound to prompt public demand for reduction in petrol and diesel prices sold by state-run retailers. Pump prices have remained unchanged since last May, while oil prices have come off their high a year ago as the state retailers recover losses suffered during oil's high run.