The Volvo XC90 luxury SUV is known for its comfortable ride and safety quotient. As a great offroader, of course, not. However, DC2 had one at their disposal and converted it into an offroading machine. Well, no doubt, DC Design is one of the most criticised and loved design houses in India. They are known for their rather quirky mod jobs. And, this modified Volvo XC90 isn't any different either. The tuning house has taken the customization job to extremes with a rather radical styling approach. However, they haven't revealed the cost of this modification yet.



Starting with the front fascia, it is indeed tough to identify the donor vehicle. A beehive-inspired front grille is used here, which is finished in a shade of red. New slim headlamps are fixed in the grille itself, along with LED DRLs. The front lip is high, and a clamshell-like bonnet is used here.

Moreover, gull wing doors are used in a two-door format. The rear reminds of the Aston Martins with a wide butt. Also, use of faux exhaust tips doesn't go well with the design. Although the design is radical, it is overdone, nonetheless. Talking of wheels, they are finished in a red theme and measure 21 inches in dia. Also, they are shod with off-road rubber.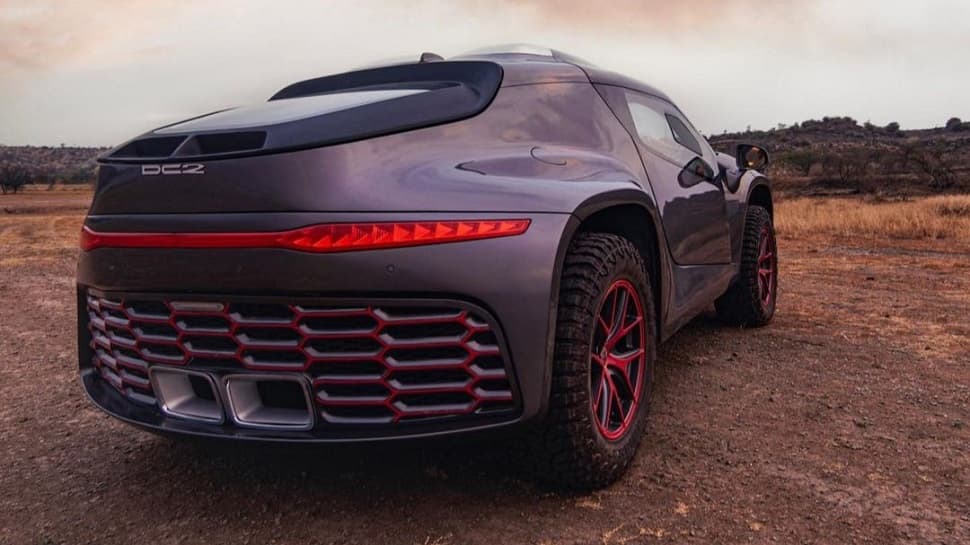 The interior is finished in a shade of red with a total of four seats. The second row gets individual captain chairs, and they get a full-size centre console in between them. Also, the roof is customised to house quilter roof liner and a full-length light bar. Also, the windows are fixed. Only a small cutout between them is made.
Also read – Hyundai Exter SUV To Feature Six Airbags As Standard, Will Get Dashcam, TPMS & More

If the mechanicals of this car are altered or not, is not known yet. However, its use on roads also is debatable. As per Motor Vehicle Act, any modification that changes the original structure of the car. Also, the modification has changed the visual appeal of the car to a very high extent. Thus, it is tough to get a proper approval for the same from RTO.