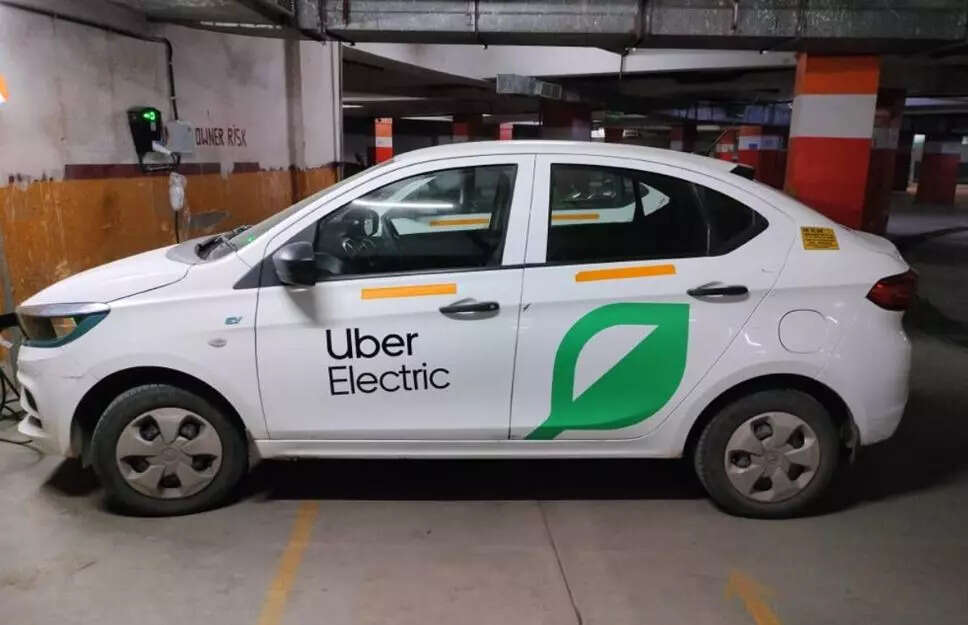 NEW DELHI: As sustainability takes centre stage in mobility and the government pushes taxi operators to add green vehicles, ride hailing major
Uber
said it will add electrics to its fleet. The move comes at a time when new and smaller challengers, such as local BluSmart, are increasing the size of their electric-only fleet that gives them the chance to price the rides competitively.
Uber said it will look at multiple partnerships to speed up electrification. As part of the launch of Uber Green in June, it will add 25,000 electric cars in partnership with fleet providers like Lithium, Everest and Moove. Also, it will roll out 10,000 electric two-wheelers in Delhi by 2024 along with Zypp Electric.
The company has also joined hands with Sidbi to provide Rs 1,000 crore in financing to buy clean cars and build charging stations.