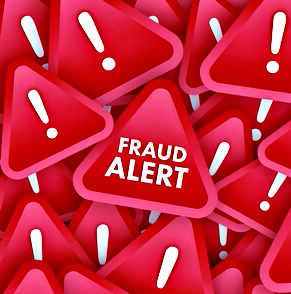 NEW DELHI: Like a 'billa' number for each prisoner, the government will soon come out with a unique code for each individual or company accused of economic offences. The identification number will be called 'Unique Economic Offender Code' that will be specific to each offender and will be linked with his/her Aadhaar number, in case of an individual, or PAN in case of a company.
The Central Economic Intelligence Bureau under the finance ministry has created a database of about 2.5 lakh economic offenders. The idea of having a unique code for each accused is to quickly launch a multi-agency probe against them as against the current practice of waiting for one agency to complete its probe and file chargesheet or prosecution complaint before the same is shared with others for further investigation.
According to sources, this unique code will be alpha-numeric which will be PAN- or Aadhaar-based for companies and individuals to tag all cases of economic offences against them and have a 360-degree profile. It will be a system-generated code which will emerge once police or any central intelligence or enforcement agency feeds data into the under-construction central repository of NEOR – National Economic Offence Records.
So, people like fugitive
Vijay Mallya
, former finance minister
P Chidambaram
, or former Delhi deputy CM Manish Sisodia and his colleague Satyendar Jain, all facing serious money laundering charges, will be identified with a Unique Economic Offender Code.
As TOI had reported earlier, the NEOR is a central repository of all economic offences that will share data related to each economic offender with all central and state intelligence and enforcement agencies. The NEOR, sources said, is being built with a budget of around Rs 40 crore and the Central Economic Intelligence Bureau has been given the task of coordinating and completing the project with the help of the National Informatics Centre.
Sources said NEOR will be completed in the next 4-5 months and all data from central and state agencies will be migrated to the national repository using the API (application programming interface) software, reducing any scope for manual interference.
The NEOR will be a showcase project for India to be displayed at its forthcoming Financial Action Task Force (FATF) review, scheduled sometime this year. A high-level team of the Paris-based inter-governmental watchdog is scheduled to visit in the next few months to evaluate India's legislative and enforcement actions against money laundering and terror financing.